GHSAuth 7.11.0.77.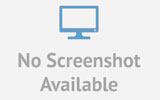 GHS compliant SDS and Safety Label Authoring Tool for Chemical Manufacturers is a tool for authoring Global Harmonized Standard (GHS) compliant Safety Data Sheet (SDS) documents and Safety Labels. This tool will allow EH&S staff to author and organize GHS data and generate SDS and Safety Label documents for your organization.
---
Developer:
Mar-Kov Computer Systems
---
Category:
Business::Vertical Market Apps
---
Platform:
Win2000, WinXP, Win7 x32, Win7 x64, Windows 8, Windows 10, WinServer, WinOther, WinVista
---
CleverPsych 12.5.0
CleverPsych is FREE software for psychologists / allied health professionals who run their own practices. The system enables you to record your clients, appointments, services, organisations and referring doctors, and has the aim of making operations like generating standard letters, claiming from the government and insurance companies, and reporting income, much easier. A manual and demonstration database are provided.
---
Developer:
Monaro Psychology Services
---
Category:
Business::Vertical Market Apps
---
Platform:
Win2000, WinXP, Win7 x32, Win7 x64, Windows 8, Windows 10, WinServer, WinOther, WinVista
---
CleverClients 3.1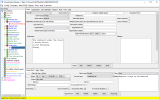 CleverClients is FREE software for small businesses that need to manage their clients (customers) and the appointments clients make for the services the business provides. The software is suitable for businesses whose clients come to their premises (such as mechanics workshops, psychology practices, hairdressing salons and educational providers), and for businesses whose staff go to client's premises (such as plumbers, cleaners)
---
Developer:
The Clever Company
---
Category:
Business::Vertical Market Apps
---
Platform:
Win2000, WinXP, Win7 x32, Win7 x64, Windows 8, Windows 10, WinServer, WinOther, WinVista
---