Matches: 14 / Page 2 of 2
Classic FTP Plus File Transfer Software 4.05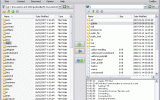 Classic FTP is an easy to use ftp client that allows you to view, edit, upload, download and delete files from a website or network for free. As its name suggests, Classic FTP has been specifically designed to look and feel like a typical ftp software client. Whilst offering all the same features as other ftp clients, Classic FTP is perfect for both advanced and novice website administrators.
---
Category:
Network & Internet::FTP Clients
---
Platform:
Windows 8, Win7 x32, Win7 x64, WinOther, WinServer, WinVista, WinXP, Windows 10
---
FTP Navigator 8.03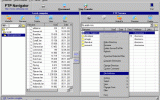 Powerfull FTP client that allows to assign access permission to remote files, synchronize directories, resume interrupted file transfer. The program lets you upload and download data or delete one or more files, including whole folders along with subdirectories. It can also automatically resume and complete file transfers, which for some reason, have been interrupted.
---
Category:
Network & Internet::FTP Clients
---
Platform:
Win2000, WinXP, Win7 x32, Win7 x64, Windows 8, Windows 10, WinServer, WinOther, Windows2
---
Sysax FTP Automation 6.79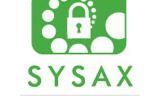 Secure file transfer automation and synchronization program with support for FTP, SFTP and FTPS. Other features include email notification, task scheduling, command line secure ftp, file (de)compression, transfer status monitoring, and OpenPGP Encryption. The program has an integrated script development and debugging environment with a built-in script generation wizard and provides a complete solution for securely automating file transfers.
---
Developer:
Codeorigin, LLC
---
Category:
Network & Internet::FTP Clients
---
Platform:
WinXP, Win7 x32, Win7 x64, Win8, Win10, WinServer2016, WinServer2018, WinServer2019, Oth
---
FTP Commander Pro 8.03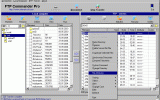 Powerfull FTP client that allows to assign access permission to remote files, synchronize directories, resume interrupted file transfer. The program lets you upload and download data or delete one or more files, including whole folders along with subdirectories. It can also automatically resume and complete file transfers, which for some reason, have been interrupted. More info at http://www.ftpclient.org
---
Developer:
InternetSoft Corporation
---
Category:
Network & Internet::FTP Clients
---
Platform:
WinXP, WinVista, WinVista x64, Win7 x32, Win7 x64, Win2000, WinOther, Windows2000, Windo
---
Matches: 14 / Page 2 of 2