Matches: 14 / Page 2 of 2
FTP Rush 3.2.6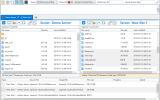 FTP Rush is a free file transfer software for Windows, Mac, Linux, Android, and iOS. And it is not only an FTP/SFTP client but also a cloud storage client (support Google Drive, DropBox, OneDrive, and Amazon S3). With its tabbed Explorer-like interface, you can create multiple tabbed windows for different connections and easily download or upload files via Drag & Drop.
---
Category:
Network & Internet::FTP Clients
---
Platform:
Linux, Mac OS X, Win7 x32, Win7 x64, WinOther, WinServer, WinVista, WinVista x64, WinXP,
---
FTPGetter Professional 5.97.0.263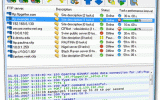 Manual tasks at the office can always be frustrating because they waste precious time. Moving files through an FTP client the old way is a brilliant example. With FTPGetter Professional, at least those tasks can be streamlined and carried in a more optimal manner. The software lets users automate FTP and SFTP transfers by setting up tasks and scheduling them using useful built-in wizards that make the program simple to learn.
---
Developer:
FTPGetter Team
---
Category:
Network & Internet::FTP Clients
---
Platform:
Win2000, WinXP, Win7 x32, Win7 x64, Windows 8, Windows 10, WinServer, WinOther, WinVista
---
Sysax FTP Automation 6.79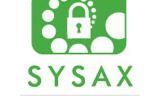 Secure file transfer automation and synchronization program with support for FTP, SFTP and FTPS. Other features include email notification, task scheduling, command line secure ftp, file (de)compression, transfer status monitoring, and OpenPGP Encryption. The program has an integrated script development and debugging environment with a built-in script generation wizard and provides a complete solution for securely automating file transfers.
---
Developer:
Codeorigin, LLC
---
Category:
Network & Internet::FTP Clients
---
Platform:
WinXP, Win7 x32, Win7 x64, Win8, Win10, WinServer2016, WinServer2018, WinServer2019, Oth
---
TurboFTP 6.94.1262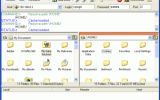 TurboFTP is a secure FTP client with a wealth of features. It supports secure FTP over SSL/TLS and SFTP over SSH2. The built-in Folder Synchronizer helps you synchronize local and remote folders with ease. The Task Scheduler offers scheduled FTP transfer and synchronization capabilities. It can monitor a folder and upload new files automatically. Its Sync Service Module can run schedule tasks as NT service. Includes an upload wizard utility.
---
Developer:
TurboSoft, Inc
---
Category:
Network & Internet::FTP Clients
---
Platform:
Win2000, WinXP, Win7 x32, Win7 x64, Windows 8, Windows 10, WinServer, WinOther, Windows2
---
Matches: 14 / Page 2 of 2