Express Burn Plus for Mac 9.04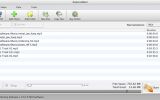 Express Burn Plus for OS X can create Mp3 or audio discs to play on any disc-reading device and traditional CD players. This burning software supports a wide range of formats including wav, mp3, wma, ogg, flac, and many more. Normalize audio volume and customize the pause tracks when burning audio discs.
---
Category:
Audio & Multimedia::CD Burners
---
Platform:
Mac OS X, Mac Other, Mac OS X 10.5, Mac OS X 10.4, Mac OS X 10.5, Mac OS X 10.6, Mac O
---
Free Video Editor 10.4.0.331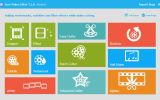 Free Video Editor is an easy to use video editing software for windows. Help you splitting, merging, cutting and many more without spending hundreds of hours on mastering a professional video editing tool. It provide many useful function, apply stylish video effects and filters, add music, titles, alter the style, pace or mood of the video, and much more! Supports all key Standard and HD videos, you can make awesome quality of output movies.
---
Category:
Audio & Multimedia::Video Tools
---
Platform:
Win2000, Win7 x32, Win7 x64, WinVista, WinVista x64, WinXP, Windows 8, Windows 8.1, Wind
---
Wavepad Music and Audio Editor Free 10.58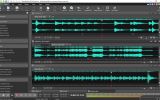 WavePad Free Music and Audio Editor is perfect for professional audio editors or for someone just wanting to edit some personal audio files. This free sound editor includes several effects such as amplify, normalize, equalizer, envelope, reverb, and many more. Easily edit audio files with cut, copy, paste, delete, insert and several others. Audio restoration features includes noise reduction and click pop removal.
---
Category:
Audio & Multimedia::Music Composers
---
Platform:
WinXP, WinVista, WinVista x64, Win7 x32, Win7 x64, Windows 10, Windows 8
---