Clyton 22.0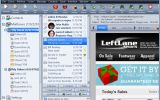 Clyton is an email client with advanced security and spam filtering features. The spam filter is highly configurable and supports DNS blacklist checking (DNSBL). Expect 85% of spam to be eliminated with the default configuration. The built-in address book supports personalized mass-mailings. Other features include encrypted storage, whitelisting, attachment viewer, drag and drop, custom message templates, SSL encryption, and much more.
---
Developer:
Gammadyne Corporation
---
Category:
Communications::E-Mail Clients
---
Platform:
Win7 x32, Win7 x64, WinServer, WinVista, WinVista x64, WinXP
---
Mail Commander 10.61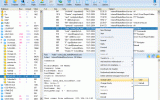 Mail-Commander is a super-fast email client program that does it all - from the everyday sending and receiving of e-mails to managing mailing lists and customer requests. You can set up auto-replies to incoming mail using pre-set templates. Plus you can set up the program to automatically process newsletter subscriptions and requests to be removed from your mailing list.
---
Developer:
InternetSoft Corporation
---
Category:
Communications::E-Mail Clients
---
Platform:
Win2000, WinXP, Win7 x32, Win7 x64, Windows 8, Windows 10, WinServer, WinOther, Windows2
---
RoboMail Mass Mail Software 6.2.0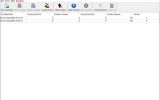 RoboMail is a comprehensive mass mail software, which has a built-in e-mail server to send out e-mail without using ISP's server. You can prepare personalized e-mail easily. You can send newsletter, product release, and promotion to customers easily and stands out from tons of junk mails. Enjoy email marketing with RoboMail and explore business opportunities.
---
Developer:
Evinco Solutions Limited
---
Category:
Communications::E-Mail Clients
---
Platform:
Win2000, WinXP, Win7 x32, Win7 x64, Windows 8, Windows 10, WinServer, WinOther, WinVista
---