Anti-Glare 3.0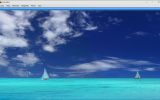 Full screen colored transparent filter saves your eyes from fatigue by blanketing your computer screen with soft beautiful luxurious colors.Easy to change colors and brightness. Prevents computer fatigue, eye strain and headaches and gives your desktop a beautiful new look. Great for at home or work.
---
Developer:
Software Creations
---
Platform:
Win7 x32, Win7 x64
---
ScreenGridy 2.0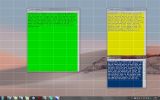 SreenGridy shows a virtual grid over the desktop. By moving the mouse over the desktop grid cells, you can change transform the position and size of a window up to ten times faster and precisely than in the default mode.
---
Platform:
Win2000, WinXP, Win7 x32, Win7 x64, Windows 8, Windows 10, WinServer, WinOther, WinVista
---
SPRuler 3.0.0.2020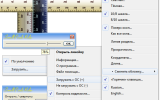 The screen ruler by means of which it is possible quickly and with ease to measure in pixels any objects on the screen of the monitor (desktop). As the tool can it is useful to the webmaster for creation of pages of websites, to the programmer for creation of the interface of the program, to the artist for additional measurements of distances in drawing, etc.
---
Platform:
Win2000, Win7 x32, Win7 x64, Win98, WinOther, WinServer, WinVista, WinVista x64, WinXP, O
---
Start Menu 8 5.2.0.2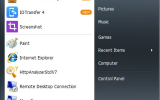 Start Menu 8 is a desktop customized utility for Windows users, specifically designed to bring back the familiar Classic Start Menu to Windows 8/8.1 & Windows 10. It offers a convenient and simple solution to freely switch between the latest Window 10 start menu and Windows Classic Start Menu. It also provides multiple start menus for Windows 7/Vista/XP. With the improved searching engine, you can quickly and easily access your apps and files.
---
Platform:
Win2000, WinXP, Win7 x32, Win7 x64, Windows 8, Windows 10, WinServer, WinOther, Windows2
---
Vroot 1.8.8
Vroot developed by Mgyun team. Initially they released vRoot Chinese version and later vRoot English for international users. vRoot had several updates and error fixes before the current latest version 1.7.8. Check the vRoot changes log for detailed update report. vRoot is freeware which there is no cost for root your device. vRoot has successfully tested on highend Android driven such as Sony Ericsson Xperia, Samsung Galaxy Note 3, Huawei U8180.
---
Platform:
Win2000, WinXP, Win7 x32, Win7 x64, Windows 8, Windows 10, WinServer, WinOther, Windows2
---
WindowTop 3.5.3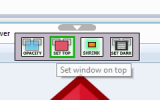 WindowTop enable you to pin any window on top, enable window transparency, even click through transparent window, set window dark/read mode, shrink the window to small size and more. It intended to help you working with window in much more efficient way. For example: Shrink the window instead of minimize it to keep your taskbar clean! It also comes with hotkeys for these features. Read more: WindowTop.info
---
Platform:
Win2000, WinXP, Win7 x32, Win7 x64, Windows 8, Windows 10, WinServer, WinOther, WinVista
---