CHEMIX School 7.00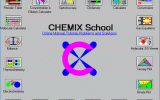 CHEMIX School is an educational tool for learning chemistry. It is geared toward college-level chemistry, but is also appropriate for high-school students, chemists and teachers. It is equipped with a periodic table, molecular 3-D viewer, curve fit, conversion table, dictionary, and advanced calculators for molecules, thermochemistry, electrochemistry, weak acid/base/buffers, solubility (Ksp), gas equations, spectroscopy, stoichiometry and more.
---
Category:
Education::Science
---
Platform:
Win2000, WinXP, Win7 x32, Win7 x64, Windows 8, Windows 10, WinServer, WinOther, WinVista
---
DPLS Scientific Calculator 3.2.0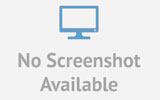 This easy to use, highly functional Scientific Calculator is a must for science students. It includes triangle calculators, vector calculators, shape calculators, statistical calculators, half-life calculators, molar mass calculators, measurement converters and extensive data reference systems including 100 constants, 3000 compounds, 2000 formulas, 400 symbols, SI units, material properties, ions, acids and bases, periodic tables and flow charts.
---
Developer:
Dot Point Learning Systems
---
Category:
Education::Science
---
Platform:
Win2000, WinXP, Win7 x32, Win7 x64, Windows 8, Windows 10, WinServer, WinOther, WinVista
---