Blocker Plains 6.0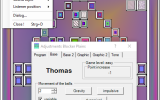 Blocker Plains is a reaction game with six levels, an unlimited number of balls, 50 stone plains and a freely movable Blocker. The objektive of the game is, through fast clear away of the stone plains, to be accepted into a Champions list. Eight captivating sound themes with different listener positions and changing backgrounds gives Blocker Plains a long prolonged motivation. Six players can simultaneously participate in the game.
---
Category:
Games & Entertainment::Arcade
---
Platform:
Win2000, WinXP, Win7 x32, Win7 x64, Windows 8, Windows 10, WinServer, WinOther, WinVista
---
ExtraMAME 20.9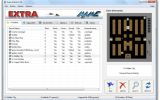 ExtraMAME - a small MS Windows compatible game GUI wrapper for MAME, the Multiple Arcade Machine Emulator authored by Nicola Salmoria and the MAME team. M.A.M.E. let's you play thousands of old-school arcade games on your computer. ExtraMAME is smaller and easier to use. It doesn't force you to fuss with difficult configurations and it's compatible with all MAME games.
---
Developer:
WinTools Software Engineering
---
Category:
Games & Entertainment::Arcade
---
Platform:
Win2000, WinXP, Win7 x32, Win7 x64, Windows 8, Windows 10, WinServer, WinOther, Windows2
---
Pocket Race: Driver 1.0.0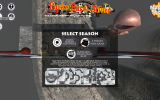 Pocket Race: Driver is a mini race driving game with simple but demanding controls and some strategic elements and lots of different car parts. The game is being created using Unity. The game is developed with German, English, French and spanish language support. Push other mini cars of the track so they fall into the great void, but do not fall yourself! Be the fastest on 4 tracks in the free Version or support us by buying a track pack
---
Category:
Games & Entertainment::Arcade
---
Platform:
Win2000, WinXP, Win7 x32, Win7 x64, Windows 8, Windows 10, WinServer, WinOther, WinVista
---