112 eCall Router InBand PSAP IVS Server 2.8.0.1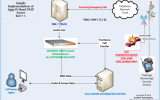 112 eCall Router PSAP Modem and 3gpp Inband Modem Server decodes MSD/FDS (eCall Router Inband Router) and post the information to the enterprise level application platform. (E.g. Webservice, database, or application). Runs on Linux platform which supports both VOIP and ISDN calls. Gradient Technologies provide server software for the eCall in-band modem for the reliable transmission of MSD from an In-Vehicle System (IVS) to the Public Safety.
---
Developer:
Gradient Technologies, LLC
---
Category:
Communications::Telephony
---
Platform:
Linux, Linux Console, Linux Gnome, Linux GPL, Linux Open Source
---
Fax Voip Softphone 3.1.1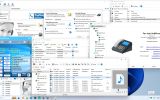 Fax Voip Softphone is a powerful and unique SIP / H.323 software telephone that lets users make phone calls, record calls, play audio files into the telephone line as well as send/receive T.38 and audio faxes from one single software application using any Voice over IP (VoIP) telephony provider. Music on Hold. Call Transfer. Call Forwarding. Phone Book. Log Book. Random Phone Calls.
---
Developer:
FaxVoip Software
---
Category:
Communications::Telephony
---
Platform:
Win7 x32, Win7 x64, WinServer, WinVista, WinVista x64, WinXP
---
VaxVoIP SIP Server SDK 5.2.0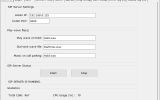 VaxVoIP Server SDK provides tools and components to quickly develop SIP (Session Initiation Protocol) based VoIP Servers and IP PBX systems for Banking, calling card companies, call centers and long distance telephony companies.
---
Category:
Communications::Telephony
---
Platform:
Win2000, WinXP, Win7 x32, Win7 x64, Windows 8, Windows 10, WinServer, WinOther, WinVista
---
VaxVoIP WebPhone SDK 4.0.6.0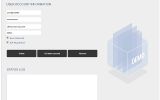 VaxVoIP WebPhone SDK provides tools and components to quickly add SIP (Session Initiation Protocol) based dial and receive phone calls, audio and video conferencing feature in your webpages. It accelerates the development of webphone having your own GUI (graphical user interface) and brand name, VaxVoIP WebPhone SDK includes Server WebRTC library and html/jscript based webphone. It is really easy to incorporate WebPhone SDK in your webpages
---
Category:
Communications::Telephony
---
Platform:
Win2000, WinXP, Win7 x32, Win7 x64, Windows 8, Windows 10, WinServer, WinOther, WinVista
---