21st century worldwide growth of Forest 7.72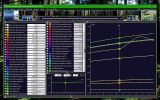 Ever heard about the Greenhouse effect? - this simulation is looking post the climate discussion. How much fossile resources are there? how much Coal, Gas and Oil are delivered? - if we continue to fire it up, how much CO2 is that? - how much Water is there in Clouds, and how fast will Forest grow if we got more? - This simulation will allow you to check it out, so think self. Grow Earth's Resources over time. All Formulas explained by Tooltips.
---
Developer:
Dynamic Applications
---
Category:
Education::Geography
---
Platform:
Win2000, WinXP, Win7 x32, Win7 x64, Windows 8, Windows 10, WinServer, WinOther, WinVista
---
NTv2Creator 2.09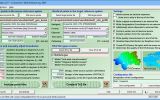 NTv2Creator geosoftware provides a powerful tool for modelling accurate NTv2 files from identical points in two different Reference Systems. The software analyses two files with identical points and suggests the boundaries and mesh sizes which can then be changed manually.
---
Developer:
Killet GeoSoftware Ing.-GbR
---
Category:
Education::Geography
---
Platform:
Win2000, WinXP, Win7 x32, Win7 x64, Windows 8, Windows 10, WinServer, WinOther, Windows2
---